Goal
Regulate the windows so they keep open at different levels in a same section of cable.
Explanation
The natural air circulation system is the one chosen in the majority of the fattening farms. In order to attain the good functioning of the system, the management of the windows is essential.
In the fattening pens on the wean-to-finish farms there are animals of different ages housed, each of them with different air flow needs.
Normally, the different batches are kept separated in different rooms. According to the pace of the filling of the rooms, next to the room with the pigs with a higher weight we normally house the smallest piglets. The control of the windows cannot be carried out room by room in an individual way: the usual is to have a single turnstile at each side of the building.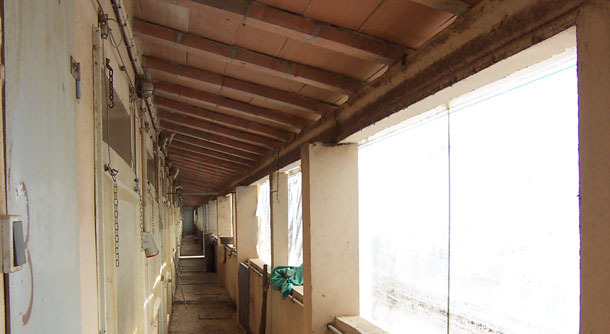 It is important to be able to regulate the opening of the windows in a different way depending on the size of the piglets housed.
Traditionally, blocks have been used under the windows, so their maximum opening is limited in the different rooms. The problem is that as the towrope is left slack, it is easy for it to come out from the rail.
The alternative proposed by the farm La Blava is to hook up the window from the towrope with a piece of chain: the nearer to the end of the chain the hook is, the more open the windows will remain.