Goal
To inseminate the sows quickly after the first stimulus by the boar, while maintaining the stimulation.
Explanation

After walking the boar along the aisle and detecting the standing reflex, use the catheters. We will hold the catheter and the semen blister in place with a thick rubber band. The pressure applied by the thick rubber band stimulates the sow, together with the constant presence of the boar.
We will prepare all the material and we will clean the vulvas before moving the boars into the barn.
We put 3 boars in front of 6-8 sows.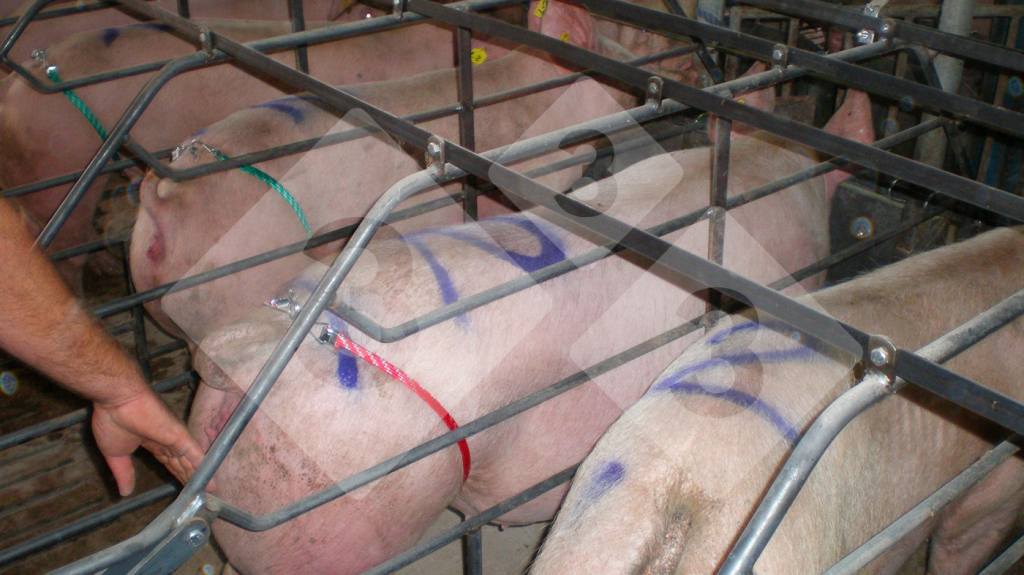 All the sows that show a clear standing reflex will be inseminated at once.
We use the thick elastic band, we introduce the catheter (well lubricated and attached).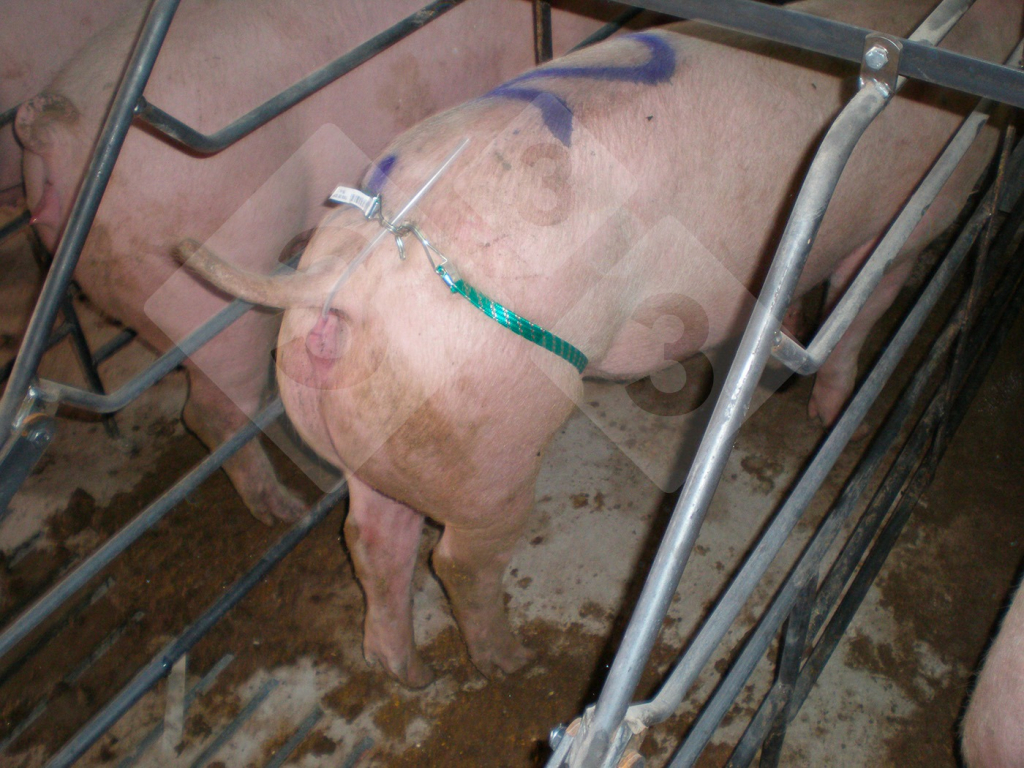 We administer the semen dose (better with a bag than with a tube). The semen bottle does not work well.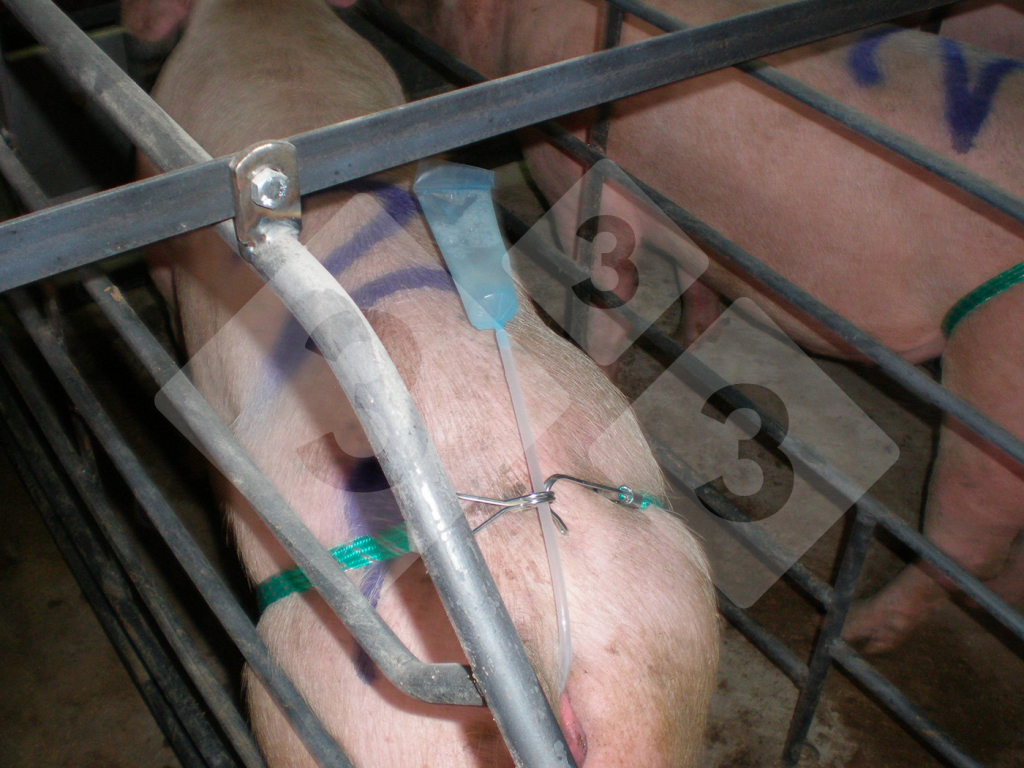 We hold the catheter in place (with the dose inserted) with the thick rubber band. To do this we bend it over the back of the sow. When the 12-16 sows (6-8 at each side of the aisle) have had the semen dose inserted, we bring forward 2 of the 3 boars and we do the same with the next sections of sows.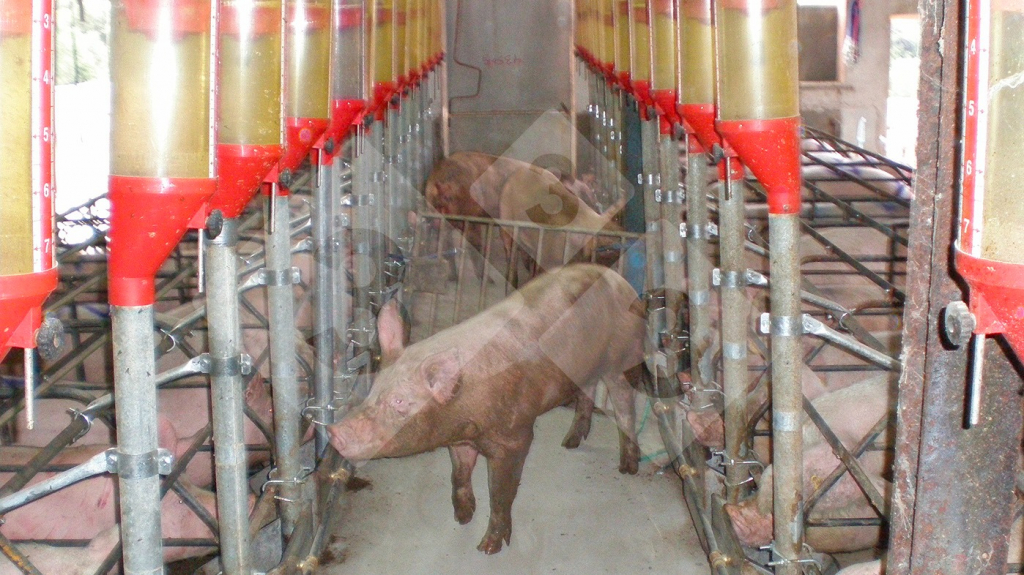 We leave a boar stimuating the sows in the first section, that are still showing the standing reflex.
When we have placed the semen doses on the sows in the second section, we will bring forward a boar to the third section in order to continue inseminating the sows, leaving the second boar in the second section and the first boar with the first sows.
We will only remove the thick rubber bands and the catheters when there are sows that stop showing interest for the boar.