Every week we propose a challenge: guess what disease or pathogen lays behind images of diseased animals or organs.
Week of 04-Jul-2013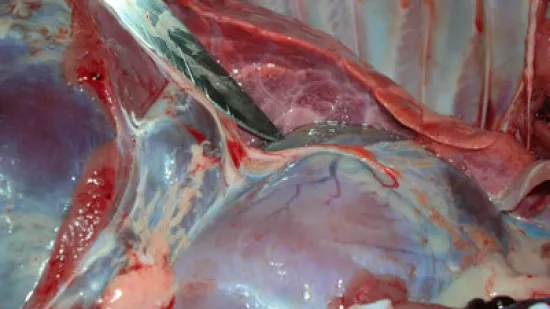 This hydropericarditis is due to:
Week of 10-Apr-2015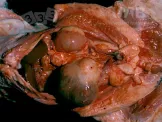 Which lesion is this?
Week of 02-Apr-2015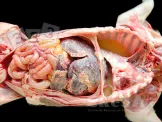 What is the name of the lesion observed in this carcass?
Week of 27-Mar-2015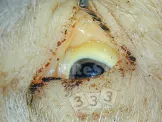 What is the origin of the yellow discolouration observed in the ocular conjunctiva of this pig?
Week of 20-Mar-2015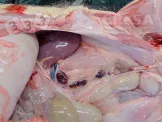 Which lesion can be observed in the image?
Week of 12-Mar-2015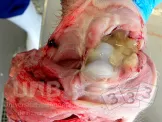 Which is the pathological diagnosis of the lesion observed in this picture?
Week of 05-Mar-2015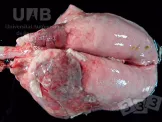 Which one of the following bacteria can produce this lesion in suckling piglets?