Semen Cardona, in collaboration with PIC, inaugurated last Saturday a new gene transfer center (GTC) in Tarazona (Aragón). It is one of the most advanced centers in Europe in technology to control environmental and biosecurity conditions.
About 200 people attended to the inauguration, including the heads of Semen Cardona and PIC, as well as local authorities of Tarazona, headed by its mayor, Luis María Beamonte. Next to him, councilors, spokespersons of different municipal parties and representatives of the Association of Commerce, Services and Industry of Tarazona.
Semen Cardona has been responsible for carrying out the civil works of the center and will manage it, while PIC will provide his selected boars among the best genetic lines. From their union is born a center that, by its location, will facilitate the distribution to the whole peninsula. In addition, it is located in an strategic rural area with low porcine density.
The GTC Tarazona, with 10 direct employees, will have capacity for 300 stallions of high genetic value and will have its own laboratory with the latest innovations in dilution, testing and packaging. And it is a self-sufficient center, which is supplied only with solar energy.
The expansion of Semen Cardona in Spain will take it to a next stage in Segovia, where they are building new artificial insemination center (CIA). In parallel, it is carrying out its international expansion, with centers in Mexico and the Philippines, exporting to 20 countries in Europe, Africa, Asia and America, and marketing 3 million doses per year.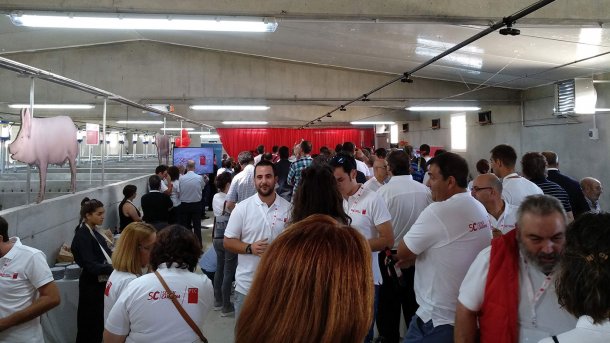 September 17, 2018 - Semen Cardona