Quality Equipment was set up in 1965 at Woolpit, Bury St Edmunds, Suffolk, when a young agricultural engineer — Glyn Baker — saw an opportunity for someone skilled at repairing agricultural machinery. Word got around and soon local pig farmers were asking for both repairs and equipment. Pig farmers were being encouraged to intensify at that stage and Glyn made his first farrowing crate in 1967.
The company — incorporated as GE Baker (UK) Ltd, but trading under the name of Quality Equipment — thrived and now employs a staff of 30, has an annual turnover of over £5million, and manufactures and distributes a huge range of pig equipment from drinkers to package-deal systems.
Initially aimed at the UK market, it exports high-tech equipment globally — to Japan, China, the United States and Australasia, as well as to Europe. Exports account for 15 per cent of its turnover. In addition to pig equipment, it has a thriving construction division, making buildings not just for pig producers but universities and research centres, such as the Harper Adams University.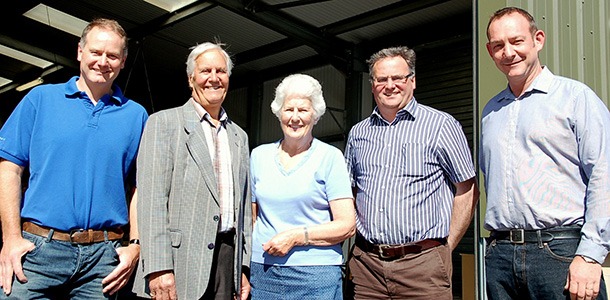 When the industry faced financial difficulties — caused by such factors as the swine fever outbreak in 2000 and foot-and-mouth disease in 2001 — the company had to re-invent itself to accommodate this. But it did so very successfully by diverting resources to research and development.
"We took on students and graduates to introduce new technology which had real economic benefits to both farmers and QE as a result of improved pig management," said Glyn.
This resulted in the development of such products as the Transition Feeder which has 'intelligent' controls to help rear young pigs after weaning.
The company has also forged strong links with continental companies and has been responsible for introducing several innovative systems to British pig farmers.
It is celebrating its 50th anniversary with a series of events for both staff and customers.
July 24, 2015 - Quality Equipment