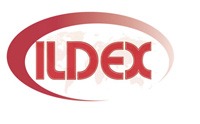 ILDEX Myanmar is the country's very first and foremost trade show dedicated to livestock. It was held for the first time ever in 2012. The results were very profitable in many aspects. As the true pioneer in the country, ILDEX Myanmar has been appreciated by the locals, and all of the livestock industry professionals are looking forward to joining ILDEX Myanmar 2013 which will be more enhanced and results-oriented, focusing more on technology transfer for effective production, catering to the country's needs.
Myanmar's government has established an economic zone to stimulate substantial exports, such as agricultural products and refrigerated and frozen fish. Myanmar's Open Door Policy enables the country to be a strategic hub linking South Asia, ASEAN, and China. This scheme leads to regional economic development.
Myanmar's economic structure depends on the agricultural sector, contributing 44% with a promising growth after the government provides concession of farming area to foreign investors, resulting in an increase on needs for farming machinery in Myanmar. With a 10% ratio in Myanmar's agricultural sector, the government aim to expand domestic livestock and aquaculture markets into international markets, hence the developmental policy has been well planned and seriously analyzed by the government focusing on increasing the volume of meat and fish production, promoting aquaculture, breeding, processing, and marketing which will increase the country's figures in exports.
ILDEX Myanmar 2012 introduced leading trade partners from several countries such as Thailand, Vietnam, Indonesia, and India to display their innovation, know-how, and knowledge on livestock and aquaculture development in the form of new technology, seminars and training, and business talks to broaden visions, and increase investment and business opportunities in Myanmar.
In addition to professional management, the key factors of ILDEX Myanmar's success are efficient cooperation and support from government, and private sectors for example; Myanmar Fisheries Federation, Myanmar Livestock Federation, the International Trade Exhibition & Seminar of Livestock and Fishery Technology (VIV).
With such great support and collaboration, ILDEX Myanmar thus becomes the only national knowledge and technological hub in livestock industry, dairy product, and aquaculture, in relation to the needs of local farmers and organizations.
July 15, 2013 - ILDEX