Goal
Losing as little time as possible when looking for someone on the farm. On the Agropecuaria Ramis Sedó farm (Puig-gros, Lleida, Spain) and on the Sgarzzonale farm of the Società Agrícola Gilberto (Cremona, Italy), they use different systems for finding the staff. We will be able to know, at a glance, in which building or room is Wally to be found.
Explanation
The Sgarzzonale farm houses more than 1,500 sows in stage 1 with self-replacements, and all their piglets in stage 2. It also has an insemination center that can house up to 250 boars. It is a large farm with a wide central management corridor. We have taken a picture of either side from the middle of the corridor to give an idea of the size of the farm.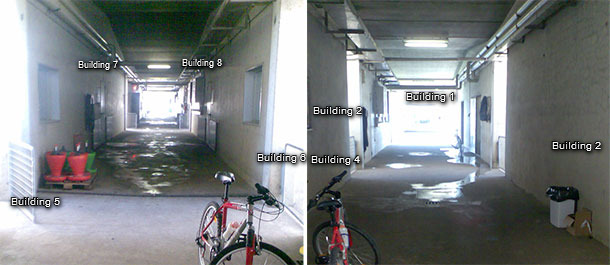 The staff travels up and down the management corridor on a bike. In this way they save a lot of time, but this also has another advantage:
Do you know where is Rina, the farm manager? - Rina's bike is the red one.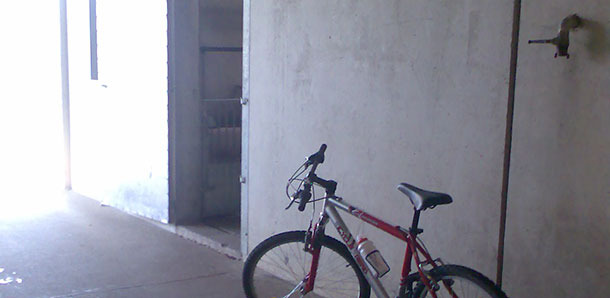 On the Agropecuaria Ramis-Sedó farm they have found an easy system for finding people. When we turn on the lights in a building or a room, an indicator light turns on on the outside.
If we see the indicator light of a building or room on when in the management corridor we will know that there is someone in there.
This also helps us to know quickly if the have left a light turned on on the farm by mistake.