Nobody likes handling placentas in the farrowing quarters. We know that it is a task that must be done, but if it was possible it would be removed from the daily tasks list.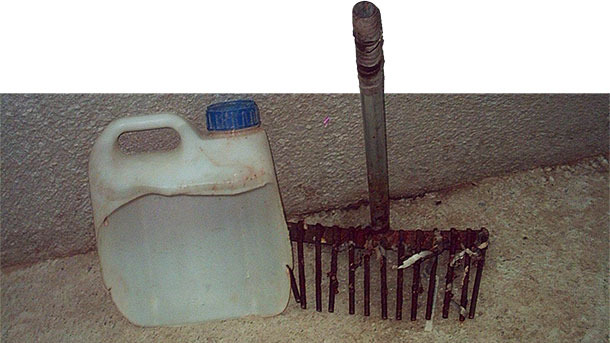 The placentas, if not picked soon after the farrowing, become dry, blocking the draining of the faeces to the slurry pit. The faeces build up behind the sow, so the piglets become soiled and wet (lowering their comfort). Apart from the piglets' and the sow's comfort and the visual effect, when the room is emptied and has to be cleaned, everybody remembers the person that had to pick the placentas and did not do it well. They have become stuck to the slats and the cleaning of the room becomes more difficult.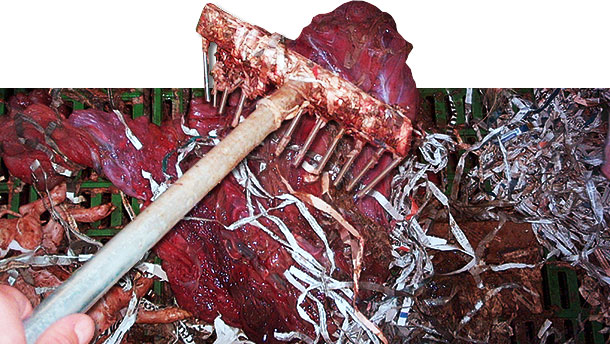 To pick these placentas easily and quickly, we can use a rake and a shovel. It makes this task more effective and easier, and many times we will not have to bend so much.