Every week we propose a challenge: guess what disease or pathogen lays behind images of diseased animals or organs.
Week of 09-Aug-2012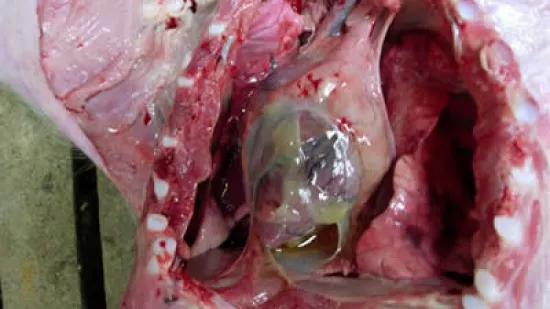 This pericarditis observed in a 15 kg weaned piglet is due to:
Week of 24-Oct-2013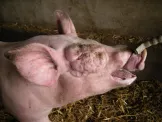 Which is the nature of this lesion?
Week of 17-Oct-2013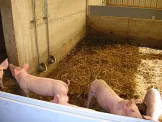 In this nursery on straw bedding, each pen has two drinkers. Which is the maximum allowed number of piglets per pen according to the European swine welfare regulations?
Week of 10-Oct-2013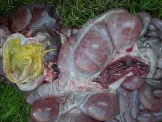 Which is the cause of the death of this 50-kg pig?
Week of 03-Oct-2013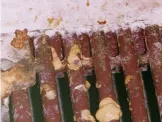 This diarrhoea that affects a sow is due to:
Week of 26-Sep-2013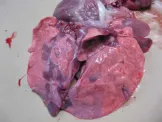 The origin of this pneumonia in an 8-week-old piglet is:
Week of 19-Sep-2013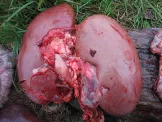 This is: