Every week we propose a challenge: guess what disease or pathogen lays behind images of diseased animals or organs.
Week of 04-Jul-2013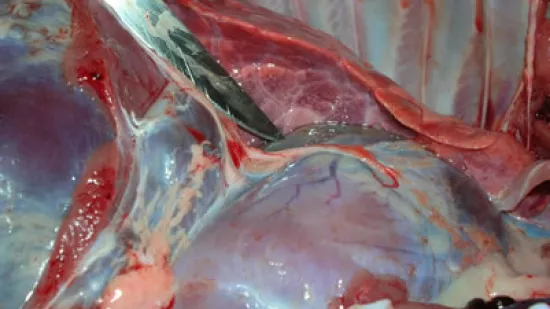 This hydropericarditis is due to:
Week of 10-Jul-2014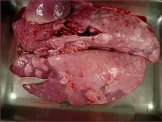 Which germs were isolated from this lung of a 60-kg pig?
Week of 03-Jul-2014
What happened to this spleen of a 100-kg slaughtered pig?
Week of 26-Jun-2014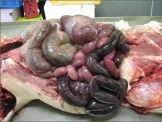 This intestinal haemorrhage was due to:
Week of 19-Jun-2014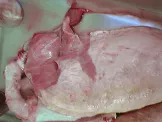 In these pneumonia lesions, which association of pathogens have we found?
Week of 12-Jun-2014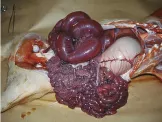 This kind of lesion in the intestine is caused by:
Week of 05-Jun-2014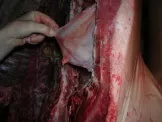 This carcass was condemned because of a pericarditis. In your opinion, what should be seen in a normal carcass after its evisceration?