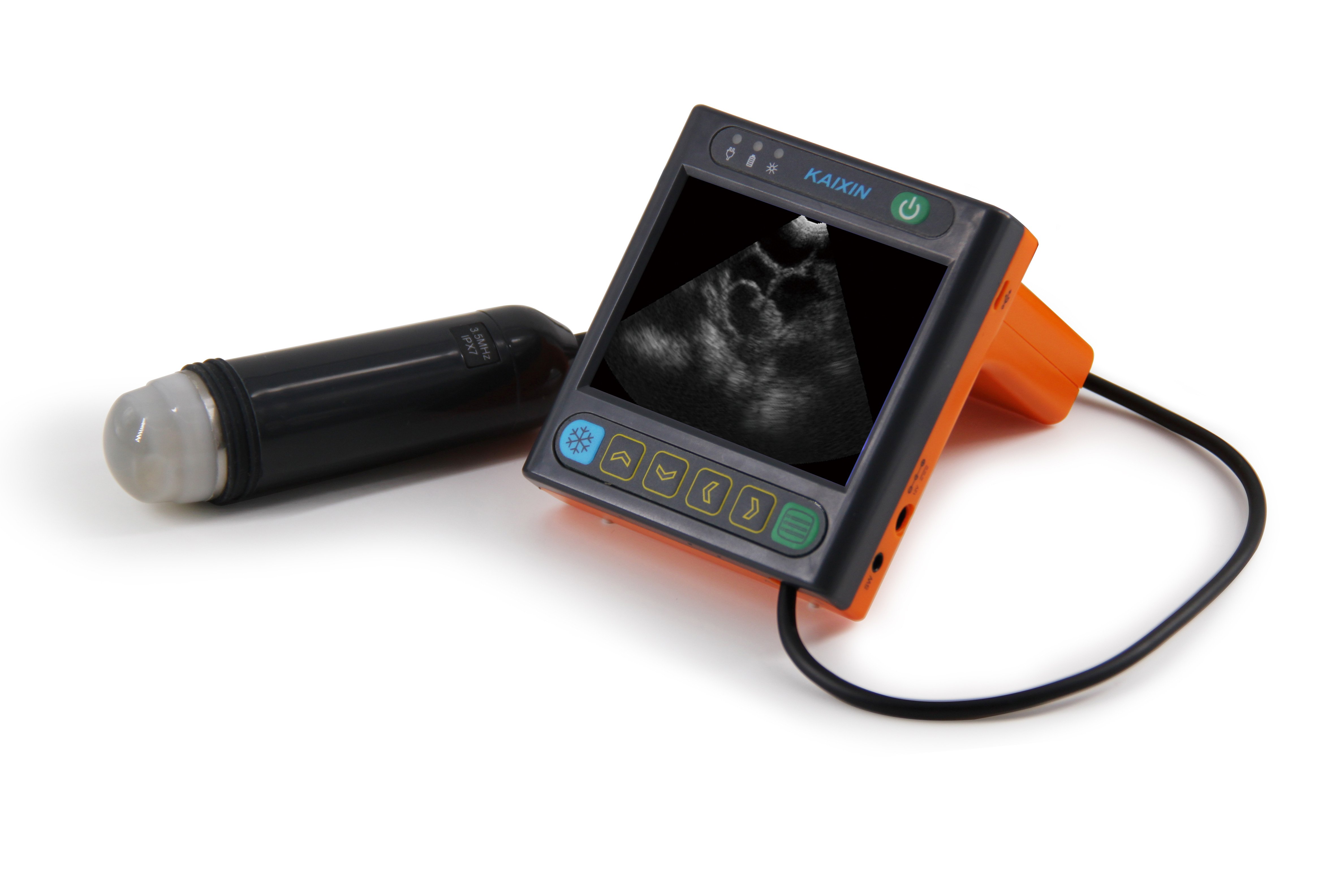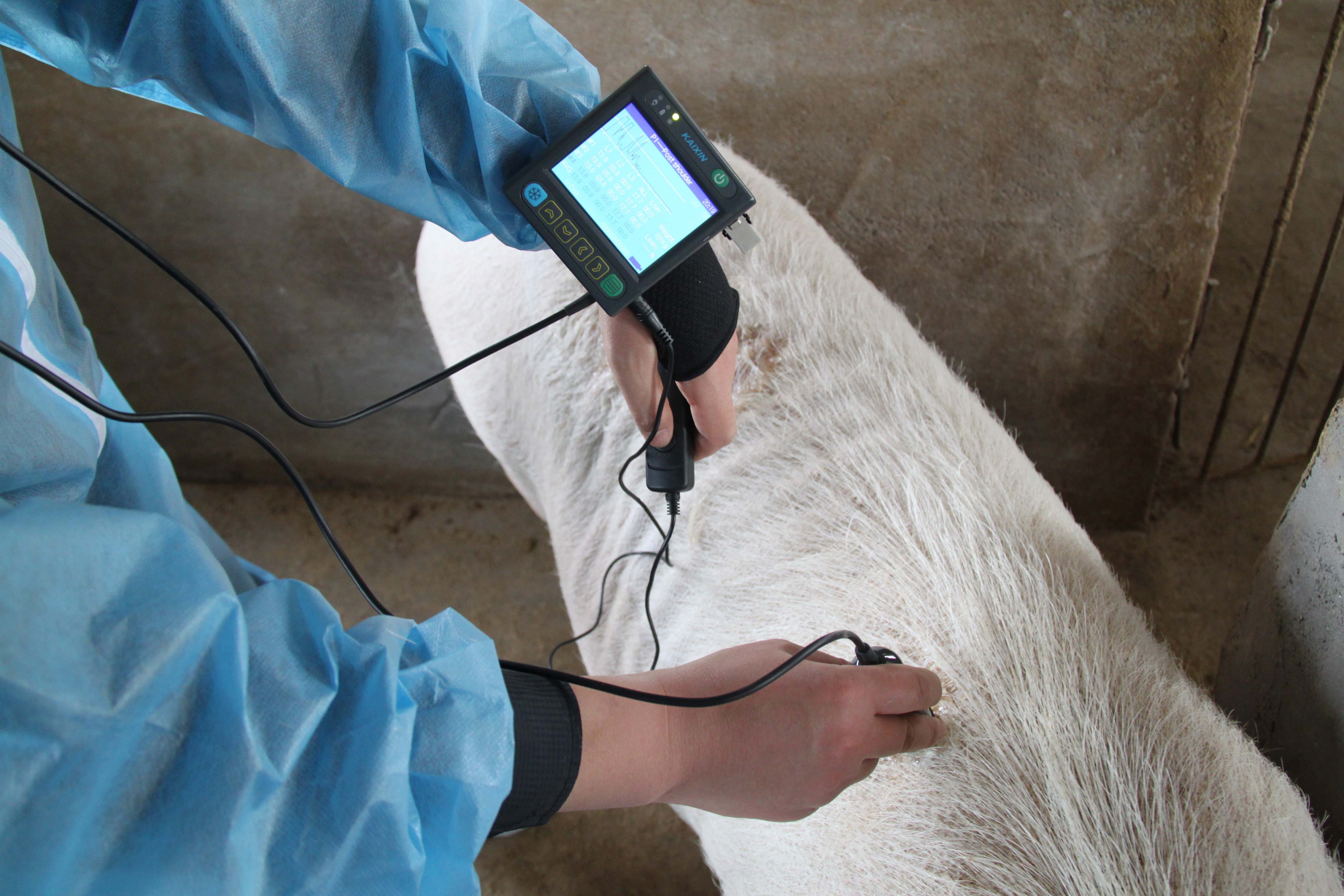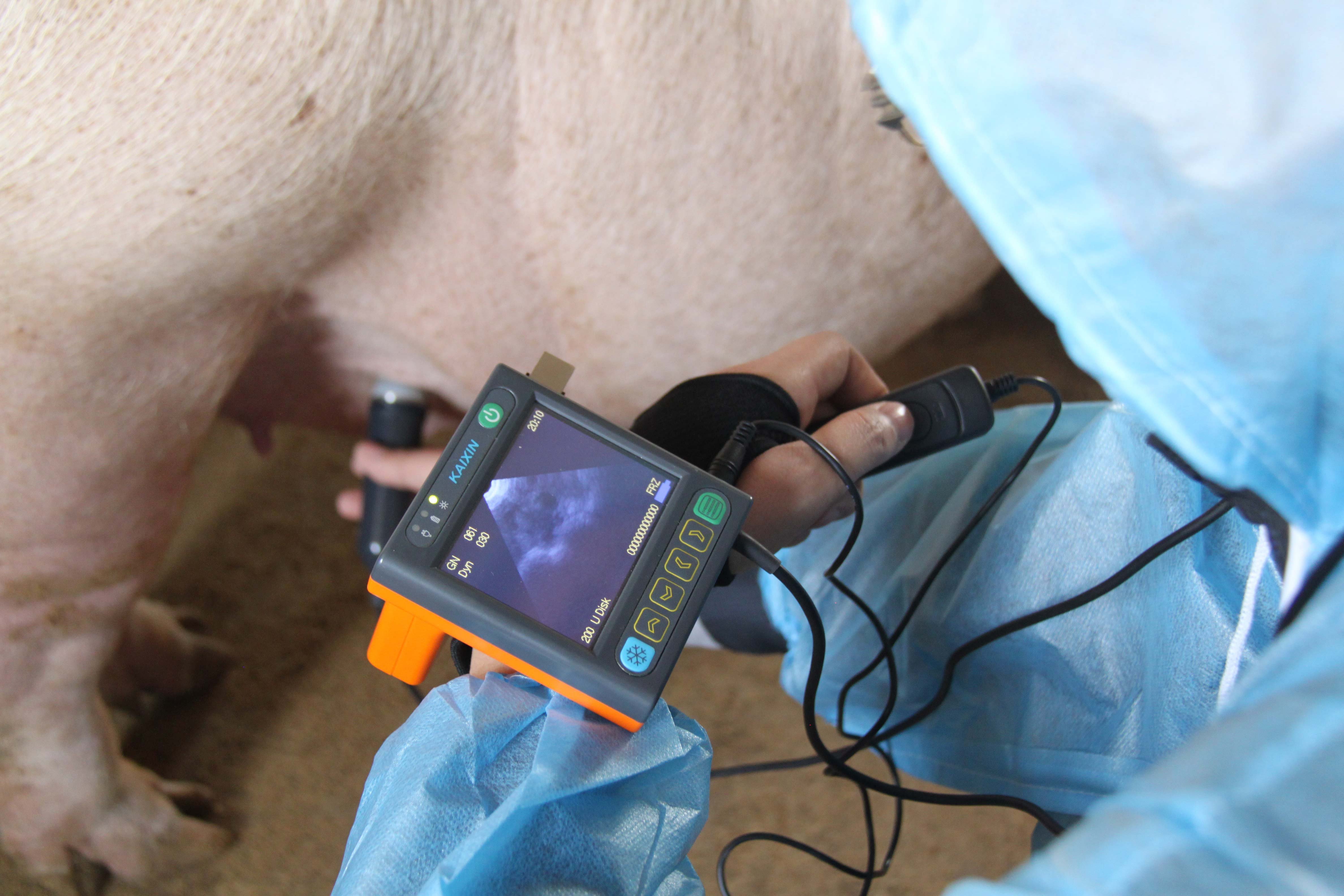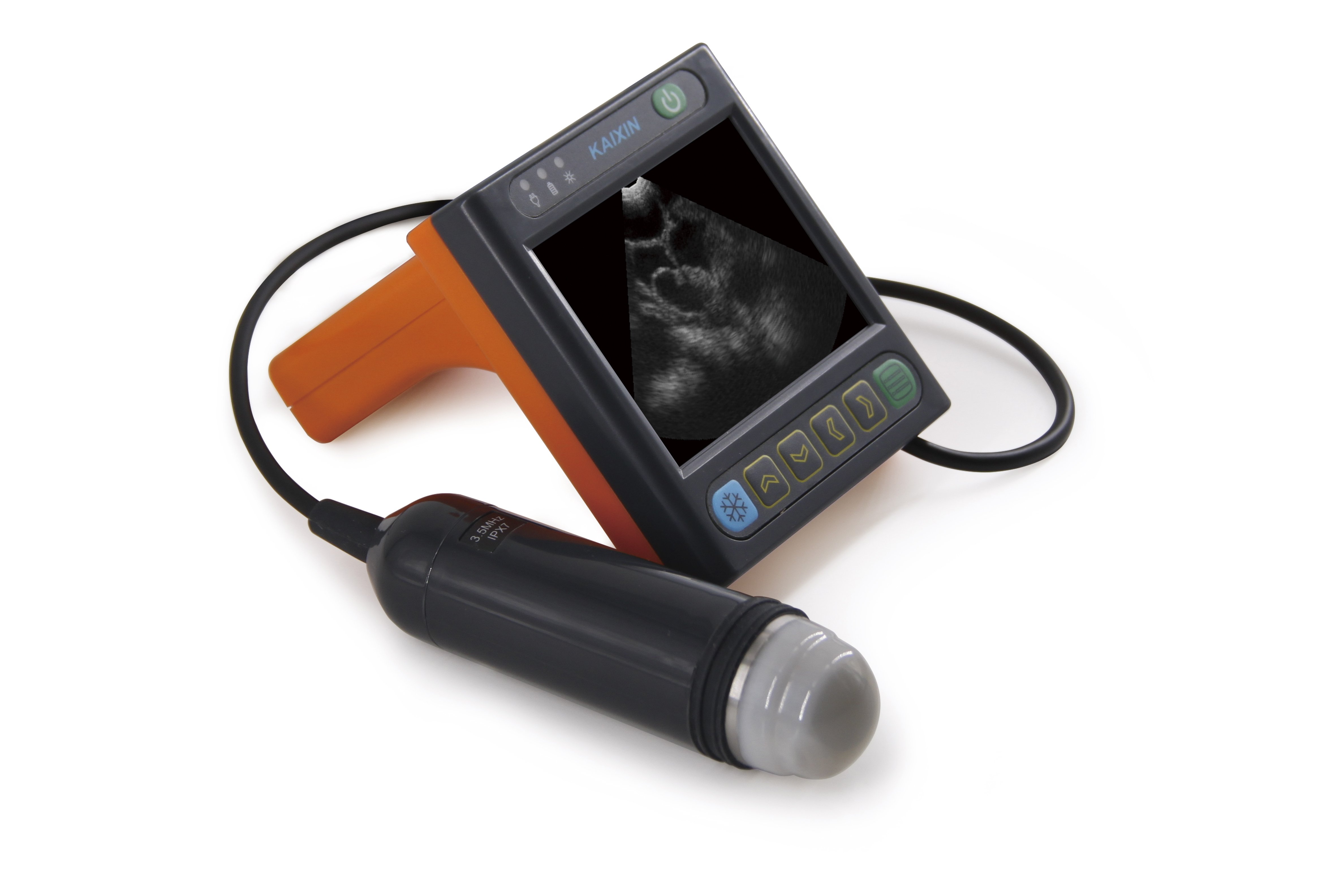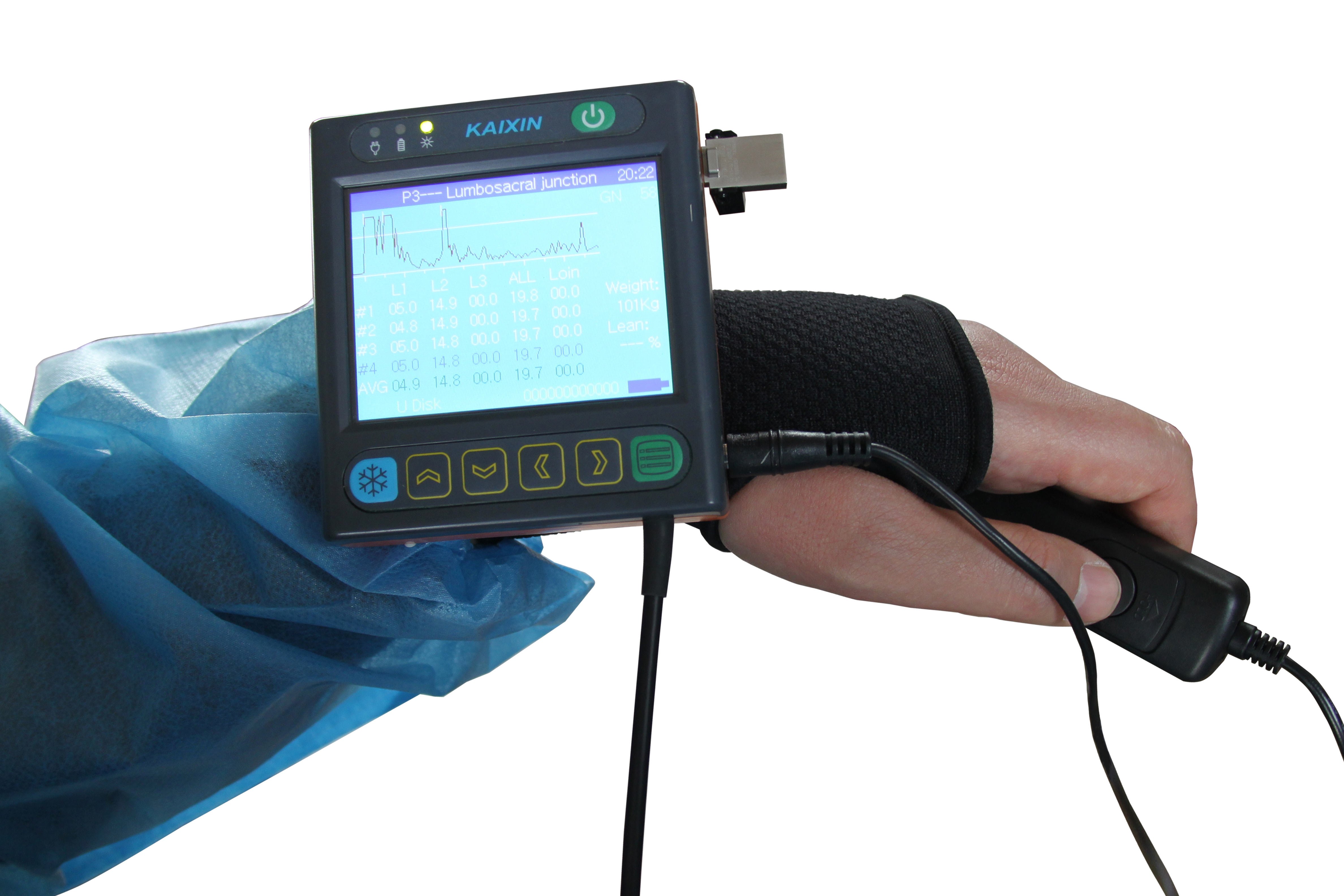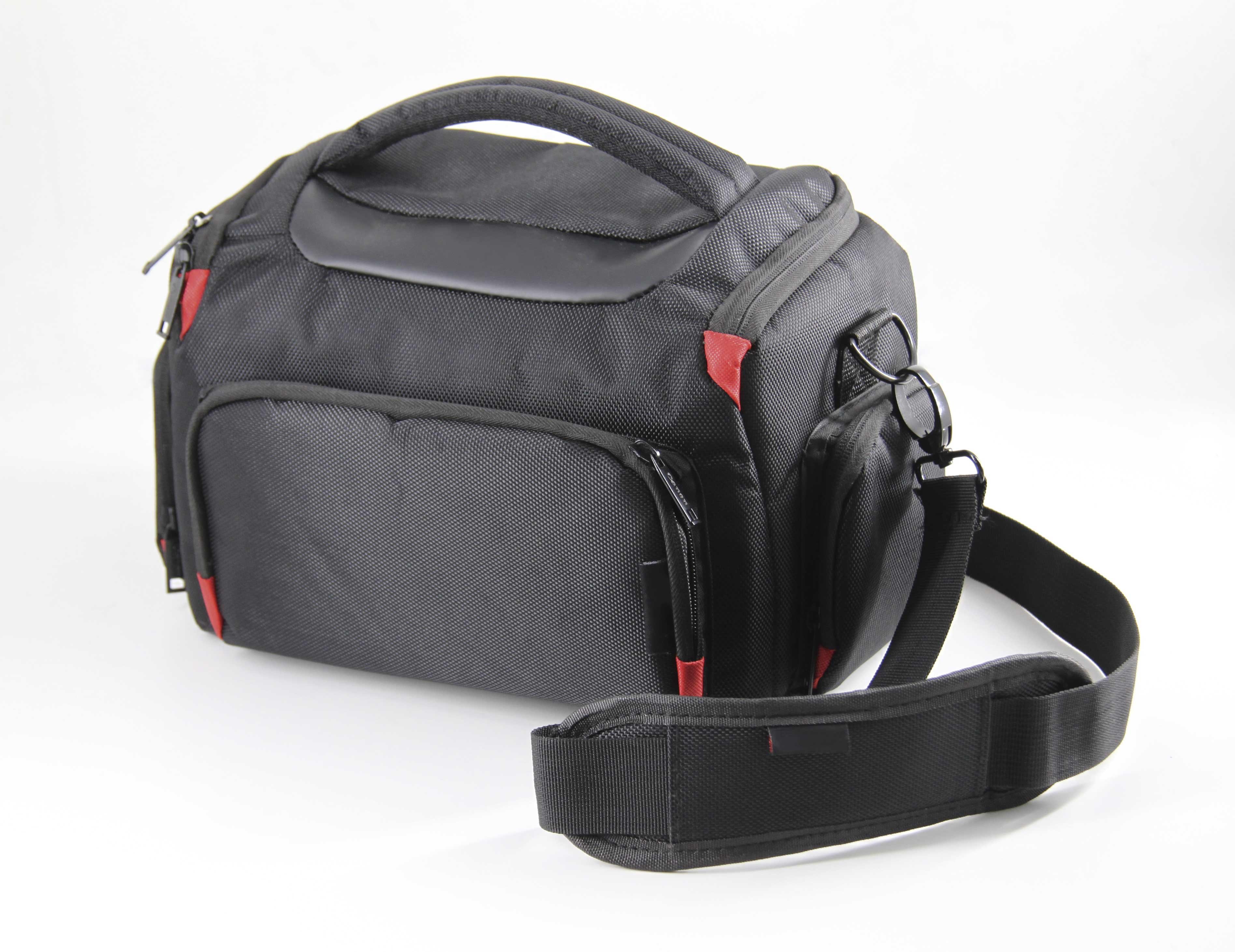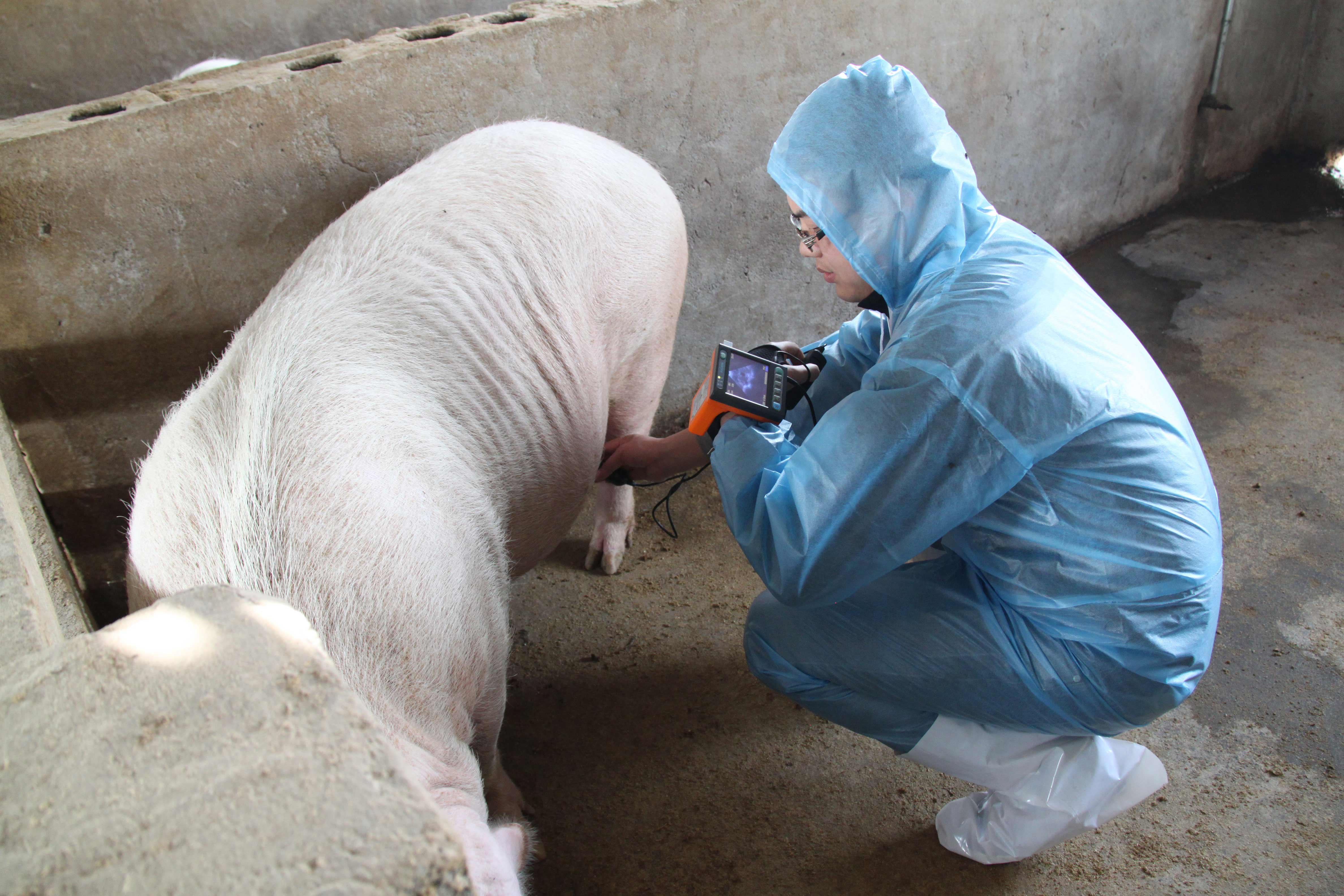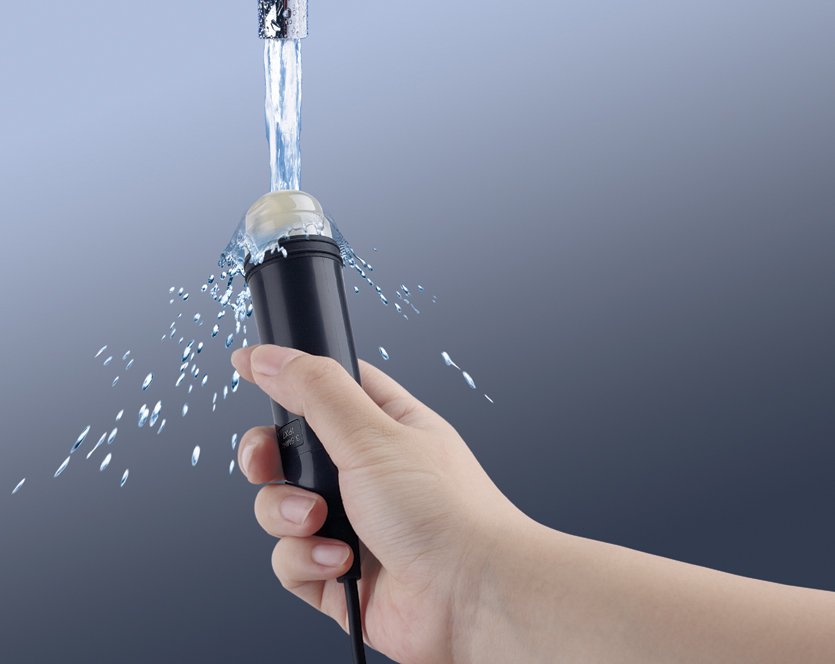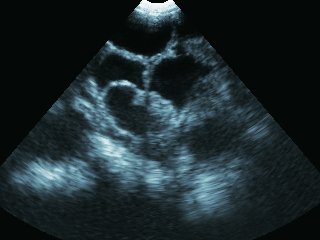 Ultrasound - Backfat MSU3 3,5 MHz
Full digital Mechanical Sector ultrasonic diagnostic instrument
+ Information
Product parameters:
Adopted the latest cortex-m4 embedded control system + miniaturized exclusive ultrasound technology hardware system; MSU3 with triple function of A scan, B scan and ear tag scan, the perfect solution to the various needs of users;
3.5" high resolution color LCD, smart, light and portable,suitable for outdoor use;
Menu interface operation, Language: Chinese/English switchable( factory defaults);
Customized multiple languages: Chinese, English, French, German, Spanish, Portuguese;
Gray:256
Display mode:B, 2B, A, total 3 kinds.
B mode and A mode gain range: 27 ~ 90dB
Near field Gain: -31 ~ 0dB;
Far Field Gain: 0 ~ 31dB;
Dynamic range:27~90dB
3 kinds of depth range, 126,163,200, the maximum display depth of 200mm;
Compression curve adjustment: 4 kinds, from 0~ 3;
Frequency: 2.5M, 3.5M;
Frame correlation: 0 ~ 5,6 kinds;
Pseudo-color function: 0 ~ 7,8 kinds (including black and white);
Measure backfat thickness, loin muscle thickness and lean percentage;
Image Storage: image or measurement data stored in the U disk;
Scale of the image display: 3 kinds, "0" is without ruler, "1" is displayed 10mm pitch of dot scale, "2" is displayed vertical and horizontal pitch of 10mm dot scale;
Supports 3 kinds ear tag format: EM4305, EM4100, T5557;
Unique ear tag scanning function: ear tag scanning within a set time (10-30 seconds) to complete the ear tag scanning;
B scan and A scan measured data can be stored in Excel table, user-friendly data management, processing all kinds of information;
Unique menu disappears settings function: Menu disappears automatically at a set time, user-friendly observation image;
Screen saver function;
System settings probe guard time, automatically freeze, to protect probe;
Dual power supply. Power: 100-240V ~ ± 10% 1.2-0.6A Frequency: 50-60Hz ± 1Hz;
Battery Configuration: Large capacity (2600mAh) lithium battery can support more than 300 minutes work;
Net Weight: 620g;
Main unit size:90×98×25mm(length x width x height)

Standard configuration:
Main unit: 1 pc
3.5MHz mechanical sector probe : 1 pc.
Power adapter: 1 pc
Internal battery : 1pc
Power line : 1 pc
Shutter release line : 1 pc
Straps : 1 pc
Instrument backpack : 1 pc
OTG U disk : 1 pc
Comments
Comment:

4

-
Gina Posada Medina
, written on 28-Nov-2016
precio en dolares? envian a miami?
+34 667.59.63.19
Credit/debit card
Bank Transfer
Check
Free shipping in orders over €400*
*to Spain, Andorra and Portugal