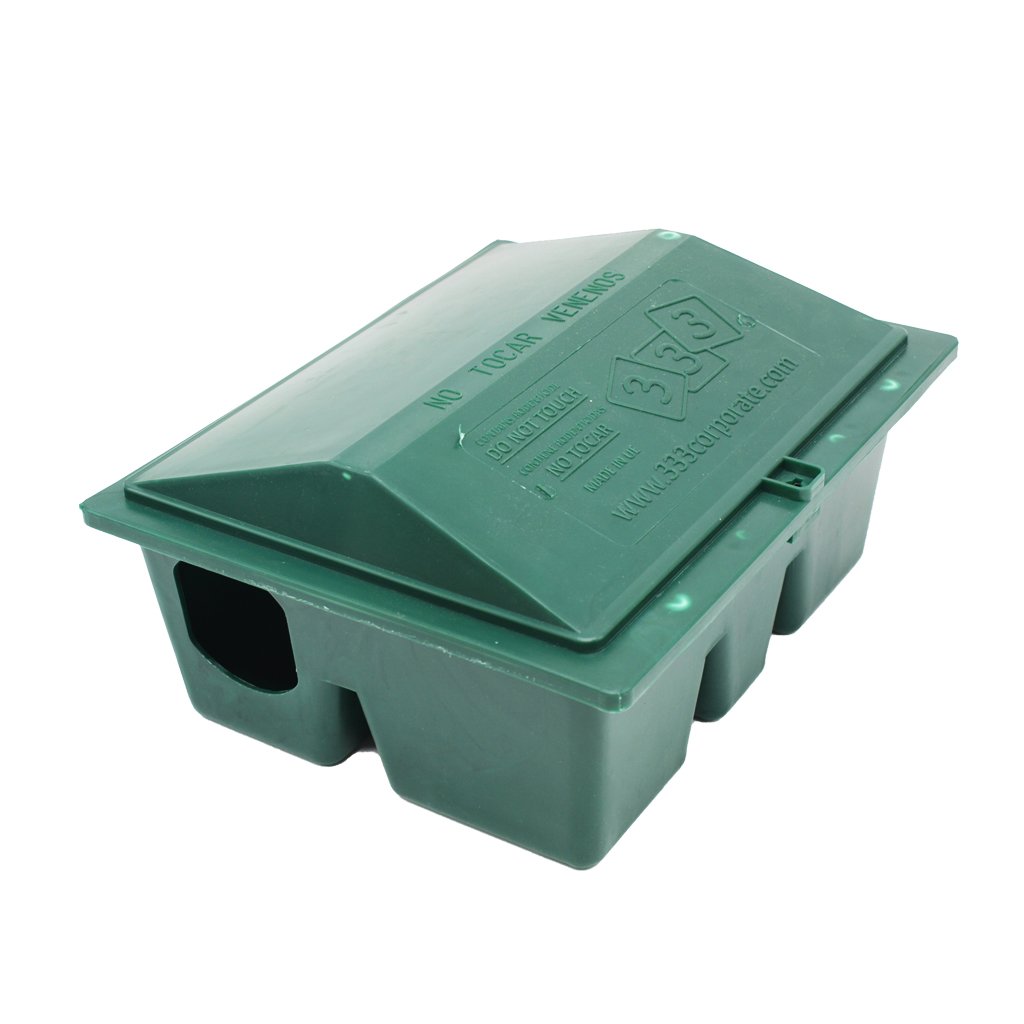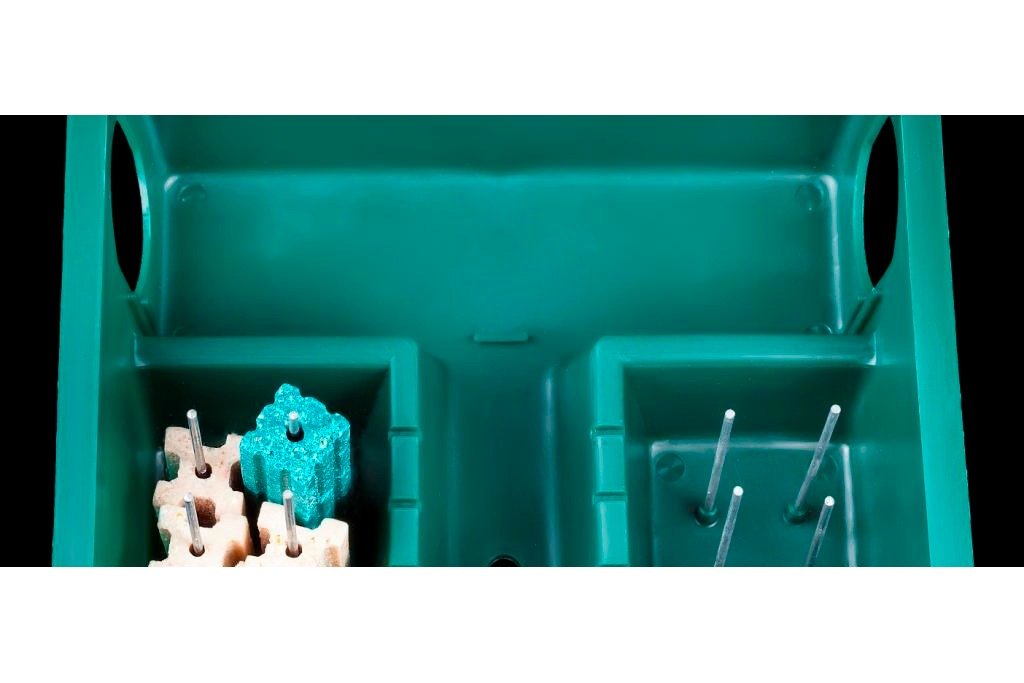 Secure Rat bait station
Generic Rat bait station in green injection moulded plastic. Very resistant, the composition of the copolymer with which it is manufactured does not allow light penetration and protects it from the weather. The high density plastic provides a good impact resistance.
+ Information
Double vertical and horizontal position.
Easy cleaning.
Highly reinforced plastic hinge.
Double slope lid to avoid waterlogging and to facilitate the cleaning and the visualization of the identifications.
Two compartments for all types of baits (blocks, sachets, granules, gels, etc.) and a central multipurpose channel. The compartments are partitioned at half height to minimize water and dirt entry.
Includes galvanized steel rods embedded in their grooves to prevent rat bait from falling out the station when being moved keeping it securely inside.
SAFETY LEVEL: Designed for any location, especially for those where there may be children and / or pets for their high level of safety. Exclusive closure with key and safety screen, which prevents accidental opening and manipulation.

ANCHORAGE: Reinforced points that easily allow the rat bait station to be drilled without breaking it to screw it to the floor or to the wall.

IDENTIFICATION: One of the outer faces of the lid is smooth and allows the placement of adhesives ID labels as well as the interior surfaces of the lid.

DIMENSIONS: 280 x 230 x 130 mm

CUSTOMIZATION: Yes. Logo and company data, check conditions
Purchased frequently
+34 667.59.63.19
Credit/debit card
Bank Transfer
Check
Free shipping in orders over €400*
*to Spain, Andorra and Portugal