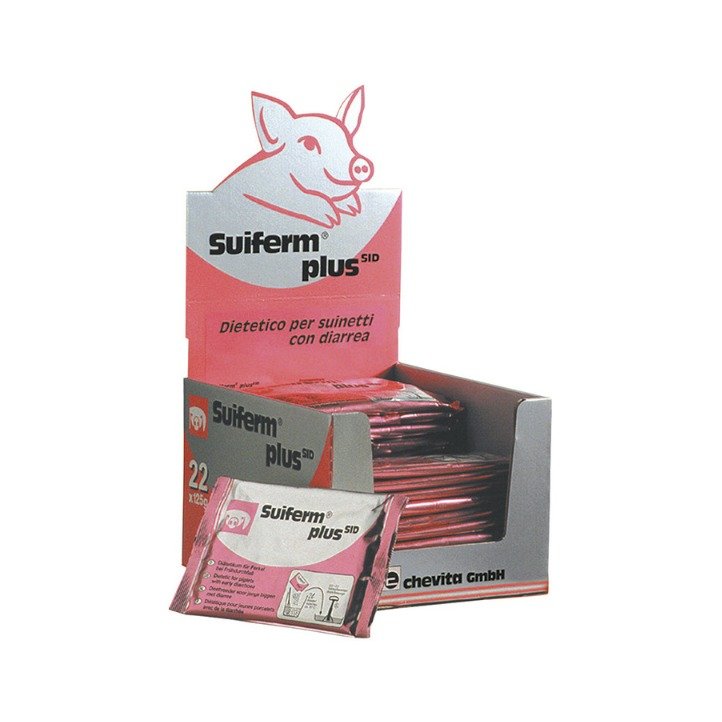 Suiferm® plus SID
Feed supplement for piglets
+ Information
Effective antidiarrhoreal, even in extreme cases. It avoids acidosis, protects the mucous membrane, neutralises toxins and ensures an excellent recovery of the piglets.
Diarrhoea is a potentially lethal problem for newborn piglets. The loss of fluids quickly leads to internal dehydration, and later to the deterioration of the renal and liver function, that ultimately causes death.
An appropriate rehydration plays an essential role in the recovery of health.
Suiferm® plus is to be administered alone or as a supplementary therapy in all disorders related to piglet diarrhoea.
Its quick administration reduces mortality, shortens the length of cleaning and prevents weight loss and the lack of control.
+34 667.59.63.19
Credit/debit card
Bank Transfer
Check
Free shipping in orders over €400*
*to Spain, Andorra and Portugal