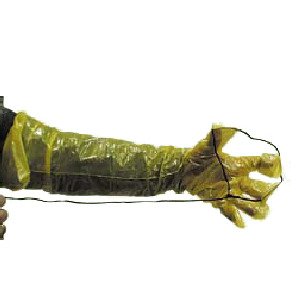 Obstetrical gloves with lasso for piglets (5 units)
These gloves are used for pulling piglets out from the uterus. This glove will be worn on an arm in order to assist the delivery of piglets hygienically.
+ Information
The arm reaches the uterus guided by three fingers, and the lasso is placed around the piglet's head or snout. You will pull the lasso with your free hand to close it and pull the piglet out with your other arm.
Box with 5 gloves. You can use the obstetrical glove with lasso as a supporting tool during farrowings.
+34 667.59.63.19
Credit/debit card
Bank Transfer
Check
Free shipping in orders over €400*
*to Spain, Andorra and Portugal