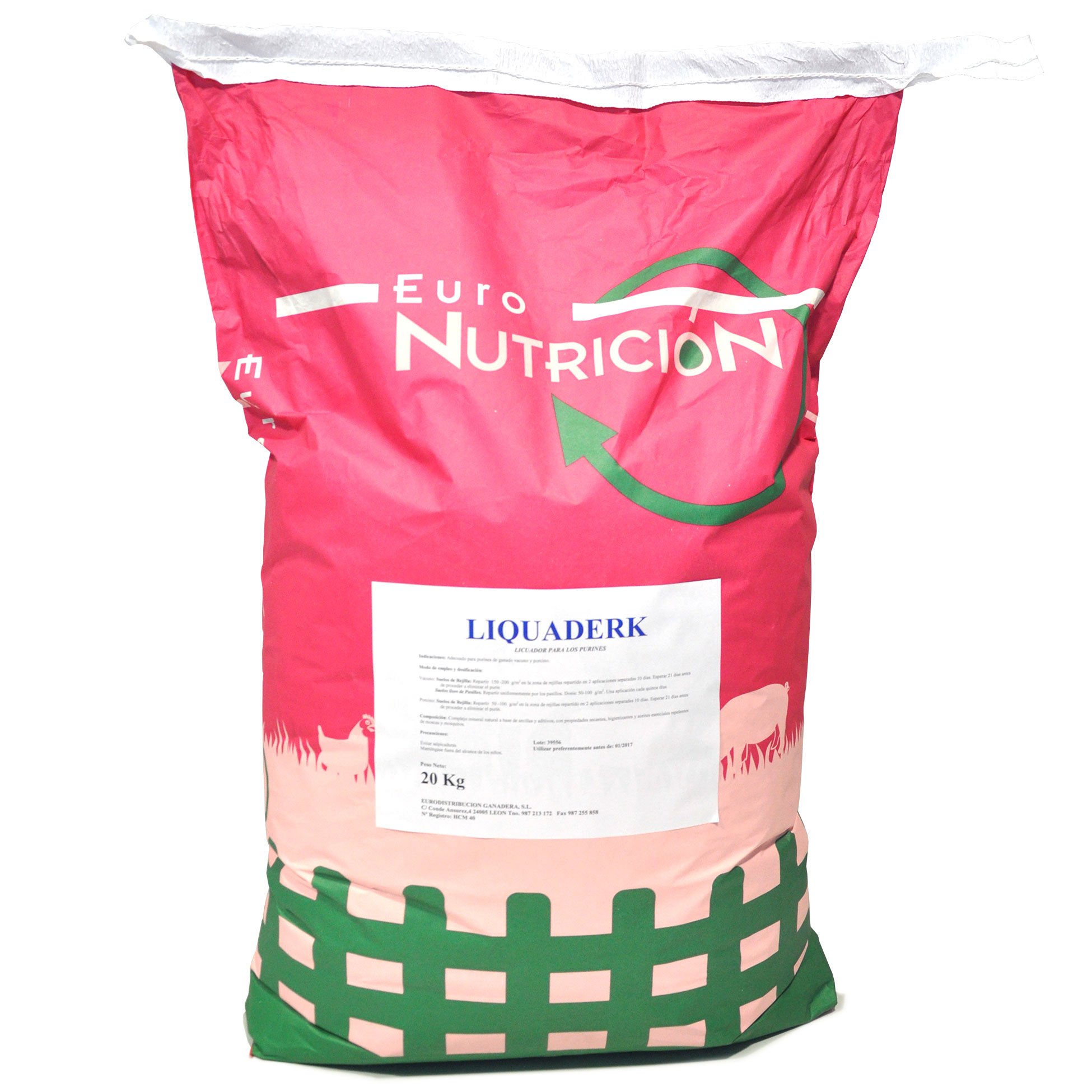 Liquaderk 20 kg
Slurry liquefier. Slurry treatment.
+ Information
COMPOSITION
Clays- and additives-based natural mineral complex.

CHARACTERISTICS
It allows to obtain an homogeneous and fluid slurry, without crusts.
Sanitising power.
It avoids the formation of crusts.
It reduces the possible development of pathogens.
It reduces sediments.
It removes unpleasant and harmful smells.

APPROPRIATE FOR
Liquefying slurry. Suitable for cattle dung and pig slurry.

DIRECTIONS FOR USE AND DOSAGE
Pigs: In areas with slats, spread at a dose of 25-50 g/m2. Carry out 2 applications the first month. Later continue with a bimonthly application.
Cattle: In the areas with slats, spread 75-100 g/m2 per application. Carry out 2 applications with a 10-day interval.
On unslatted floors, spread uniformly on the corridors at a dose of 50 g/m2 bimonthly.
Related
+34 667.59.63.19
Credit/debit card
Bank Transfer
Check
Free shipping in orders over €400*
*to Spain, Andorra and Portugal