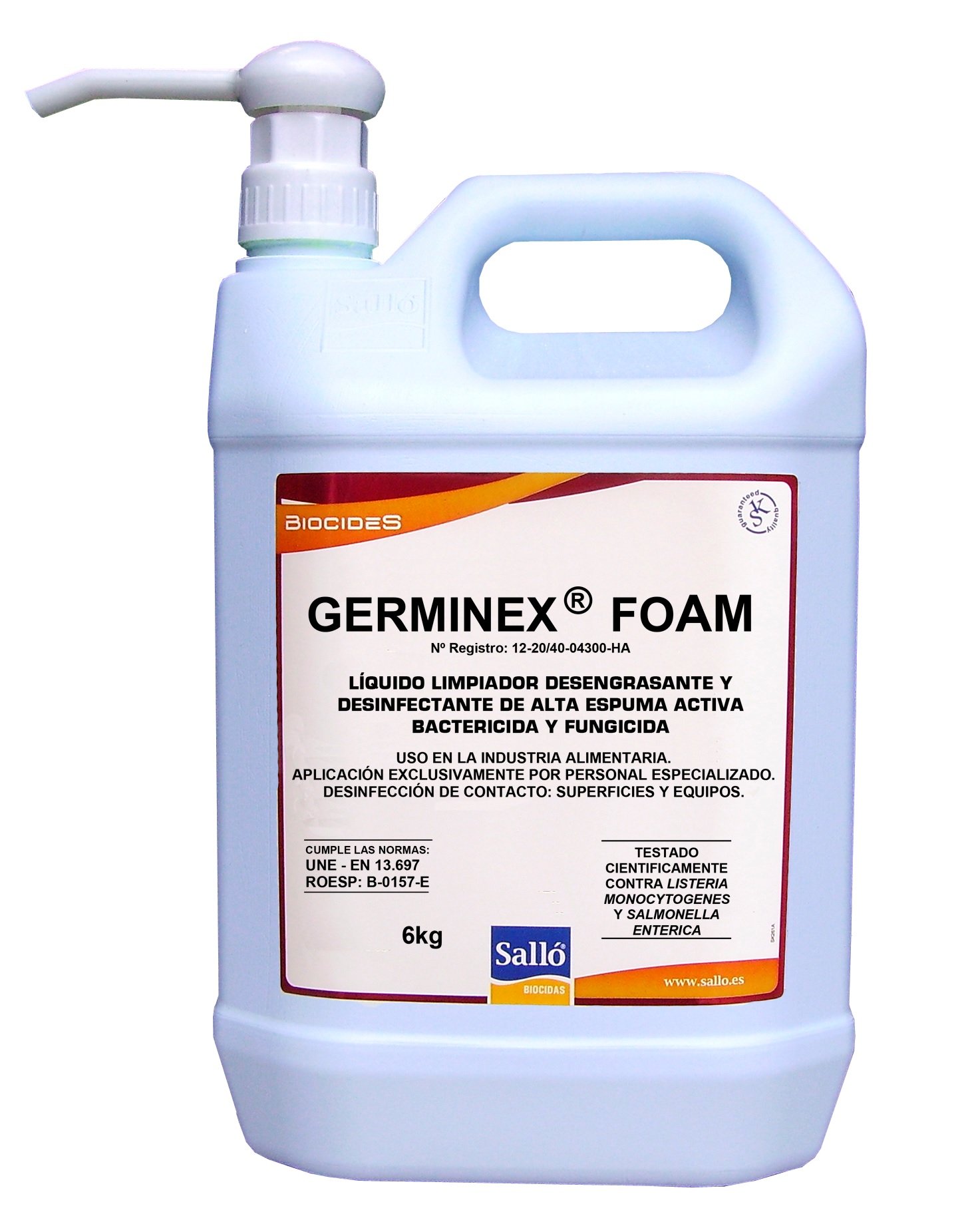 Germinex Foam 6kgs
High foaming degreaser, bactericidal and fungicidal disinfectant. Approved for use in food industry by
qualified staff. Scientifically tested against Listeria monocytogenes and Salmonella enterica.
+ Information
Use and dosage:
Disinfection by contact: surfaces and equipment, with cleaning gun or automatic dispenser with diluted product from 2% to 3%, leave for 5-15 minutes and rinse with plenty of water. The application of the product in the food industry must be carried out in the absence of food.
Related
+34 667.59.63.19
Credit/debit card
Bank Transfer
Check
Free shipping in orders over €400*
*to Spain, Andorra and Portugal