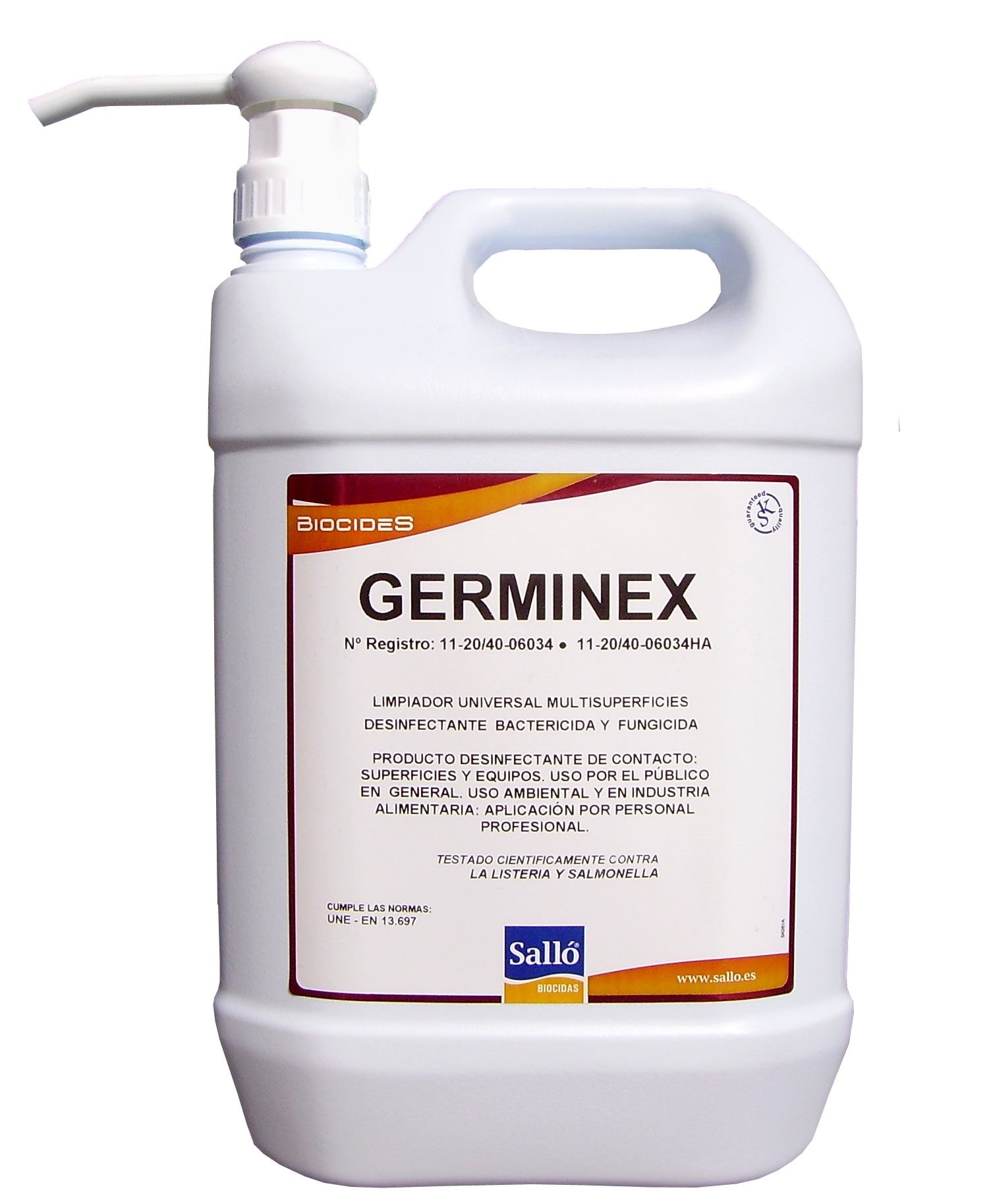 Germinex 5 kgs
Bactericide-fungicide disinfectant cleaner for surfaces and equipment in just one operation. It
is not toxic, it does not oxidise metallic surfaces and does not attack aluminium nor other materials which are sensitive to corrosive products and chlorine. Tested against Listeria monocytogenes and Salmonella enterica.
+ Information
Use and dosage:
Disinfection by contact in surfaces and equipement by spraying and cleaning with product
diluted in water from 5 to 30%, leave it act for 5-15 minutes and rinse with water. In the food
industry use in absence of food.
Related
+34 667.59.63.19
Credit/debit card
Bank Transfer
Check
Free shipping in orders over €400*
*to Spain, Andorra and Portugal