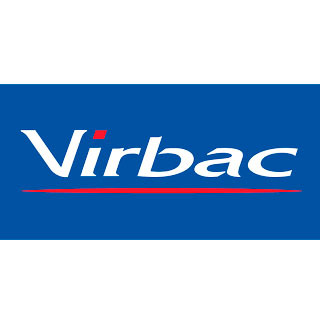 Virbac has added a publication
28-May-2018
(7 months 24 days ago)
Swine Vaccinology Symposium at 17th CUCV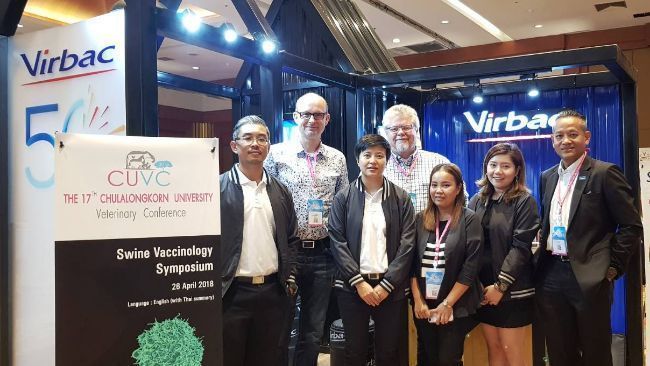 Virbac and Chulalongkorn University continue to contribute towards the education of Swine Veterinarians (April 26, 2018)
In the context of the 17th Chulalongkorn University Veterinary Conference, Virbac had the opportunity to contribute towards the extension and permanent education of Swine Practitioners by hosting a 1-day Swine Vaccinology Symposium with the keynotes of Dr. Gregers Jungersen (Danish Technological Institute, Dernmark) Dr. William Golde (Moredun Research Institute, UK) and Dr. Sanipa Suradhat (Chulalongkorn University, Thailand).
Highlights of the session include:
Attendance of around 100 practitioners.

Content delivery on mechanisms of the immune response to respond to vaccines using examples of FMD, CSF and PRRS.

Biosecurity and the movement of disease in Europe. The Denmark example: epidemiologic surveillance programs, biosecurity systems, the yellow card program, reduction of antimicrobials and prevention through vaccines as mean to achieve it.

Predictors of vaccine efficacy on vaccine development v/s measurement vaccine efficacy in the farm through productive performance,

Practical tips for a better use of vaccines in the field: cold chain, injection site, records of use.
We already had the opportunity to participate of this Conference in 2017 with the contribution of a Keynote on PCV2 evolution by Dr. Hans Nauwynck, and can only look forward to continue building with Chulalongkorn University in the future.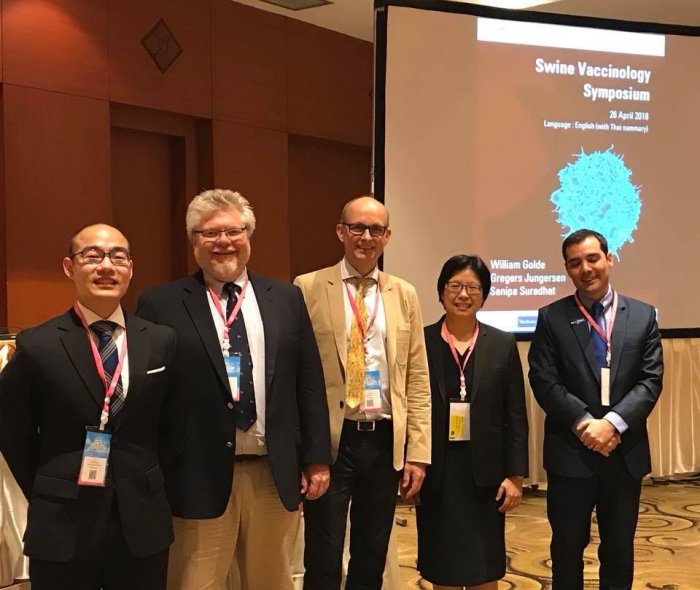 Speakers of the Swine Vaccinology Symposium
From left to right: William Golde (Moredun Research Institute), Gregers Jungersen (Danish Technological Institute), Sanipa Suradhat (Chulalongkorn University), Cristian Gutierrez (Virbac)