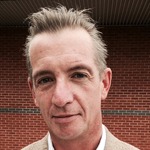 The company, based at Beeford, Yorkshire, has purchased the Oakwood nucleus herd at Burton Agnes, the ACMC Gene Bank Stud — their AI operation — and have taken over world-wide franchise contracts as well as the ACMC high health multiplication contracts in the UK.
In addition, Pure Pig Genetics Ltd has purchased all ACMC breed genetic rights worldwide, all the ACMC brand names and intellectual property, PigCom herd management system and the Genetic Evaluation Program.
The new company will be employing eight of ACMC's former staff, with geneticist Ed Sutcliffe providing support, as an independent consultant, for all the breeding programmes in the UK and overseas.
"After a considerable period of uncertainty, previous ACMC products can now be acquired through Pure Pig Genetics Ltd. This will come as a relief to a great many loyal ACMC customers both in the UK and overseas, who significantly value what these genetics have done for their businesses," commented Matthew Curtis.
June 29, 2015 - ACMC